The Charles Inn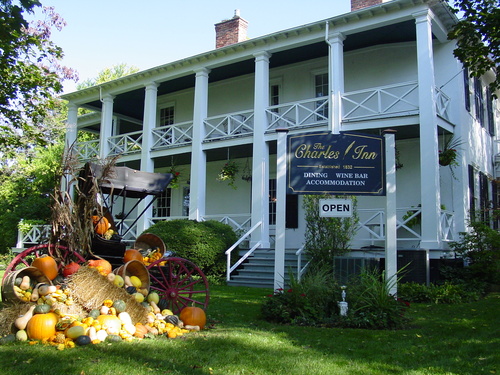 209 Queen Street
Niagara-on-the-Lake ON
L0S 1J0 Canada


Enjoy fine dining in the old parlour or in the summer months a candle lit dinner on the side verandah. Serves afternoon tea, lunch and dinner.


Toll-Free: 1-866-556-8883

Web: http://www.charlesinn.ca/




Return To Dining


---

The content of our business and attraction directory appears by courtesy and
generous assistance of the lodging owners of this website. Please view our
Niagara Business and Attraction directory author credits page


Featured Lodgings

HIEBERT'S GUEST HOUSE



Come as guests - leave as friends.



SERENDIPITY B AND B



At Serendipity you may arrive as a guest but you will leave as Family!!



THE MARTIN HOUSE



Large guest suites with two bedrooms in a tranquil garden setting



THE BUTLER HOUSE HISTORIC
BED & BREAKFAST



English Country Charm in the Heart of Old Town!